Education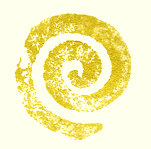 - Diploma in Ethnoconseils TCM C.E.D.R.E. (Collective Research, Development and Research in Ethnomedecines ). Basic training in Traditional Chinese Medicine (TCM).
- Certificate as AMMA practitioner (sitting and lying down). Acupressure. Institute Touch Line.
- Diploma as Digitotherapist : Meridian and acupuncture points massage - Anatomy. E.S.T. (Ecole Suisse de Thérapratique ). Details - Diploma in classical massage. School Isana.
Continuing education
o Using the vibratory action of tuning forks and the influence of sounds and colors on acupuncture points. Method Fabien Maman, Canada / France.
o Therapeutic feeding and thought management.
o Reflexology applied to meridians and meridian massage. Details o Essential massage - Joel Savatofski method.
o Tui Na massage for headaches and digestive disorders. School Chi Rivers. Details o Diagnosis and clinical acupuncture with Professor Sen KONG Xiang, Paris.
o Massage with Guasha (tools made of ox horn ) with or without facial cosmetic acupuncture. Preventing wrinkles, sagging muscles and imperfections.